I'm part of a UFO-round robin and I love it. I have had a lot of fun stitching on some pieces I wouldn't normally stitch, but I like the actual process of stitching, so it doesn't matter if the picture is pretty. And it's fun to see pieces you've never seen stitched before. The best part is, a UFO that has been languishing in my craft room for years is getting some attention, somewhere.
So I joined the next round of UFO-round robinning. I'm really excited. I was thinking *wow* I'll get SO much finished with that piece!!!
But then I saw a recent update picture, and now I'm wondering if I should even send that off. Maybe I should send the other UFO that's going crazy growling in its box.
So I need to be honest. Would I stich more on Chinese Dragon or more on LPD. Has enough been done on LPD that I would get a kickstart and be able to finish it? When I look at it, I feel like WOW, so much is done! I'm inspired!! And sort of think I want to work on it. There are a lot of metallics and beads, which I love.
Here's how she went out and where she stands now (one more person to go):
(
and a link of her complete
)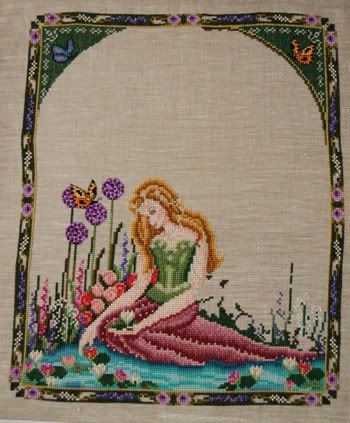 And then there's Chinese Dragon by Pinn Stitch. My aunt gave him to me as a gift (kitted up and everything), and I really want to get him going, but I keep stalling. He's on aida, which honestly doesn't bother me one bit (though I definitely didn't choose it), but there's just so much to do, and he's not been a priority. If I decided to send him, I'd have to organize the kit, which would be ridiculously fun for me, because I have a horrible case of ILoveOrganizing-itis. I'd even grid him out so the poor hapless victims of the UFORR wouldn't have to work on the corner bit if they didn't want to.
This is what he looks like now (and here's a
link to what he should look like
):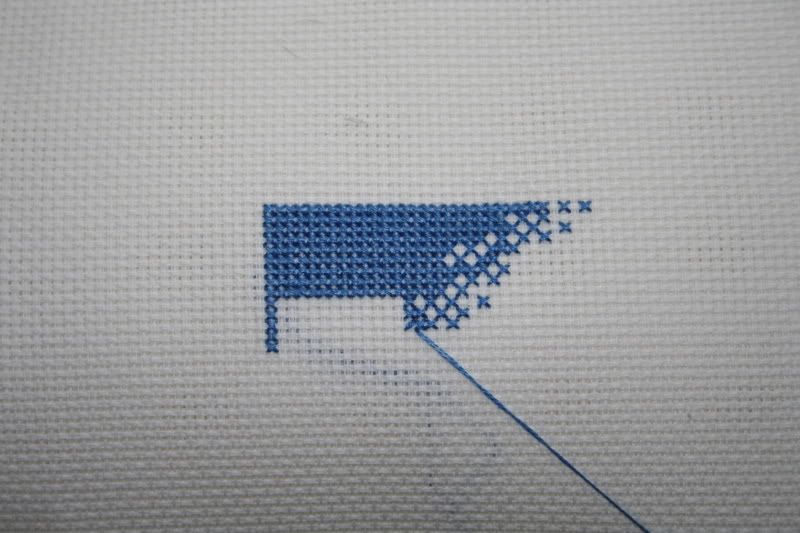 Anyway, I'm trying to figure out what I want to do.